About
About YATSUYANAGI
Walk with nature.
Since its founding in 1897, we have been engaged in the manufacture and sale of birch crafts for generations in Kakunodate, Semboku City, Akita Prefecture, which is rich in nature. From the Taisho era to the early Showa era, we also manufactured and sold clogs. Birch geta is a product unique to our company that was also a footwear dealer, and is a long-selling product that has been loved for 100 years. Entering the Showa era, delivery to the famous department store "Kiuchi Department Store" in Akita City began. In the 20's of the Showa era, the mother of the current president carried luggage with his son and took a train to Akita City for delivery. It seems that they delivered 10,000 pairs of birch clogs a year during the period of high economic miracle.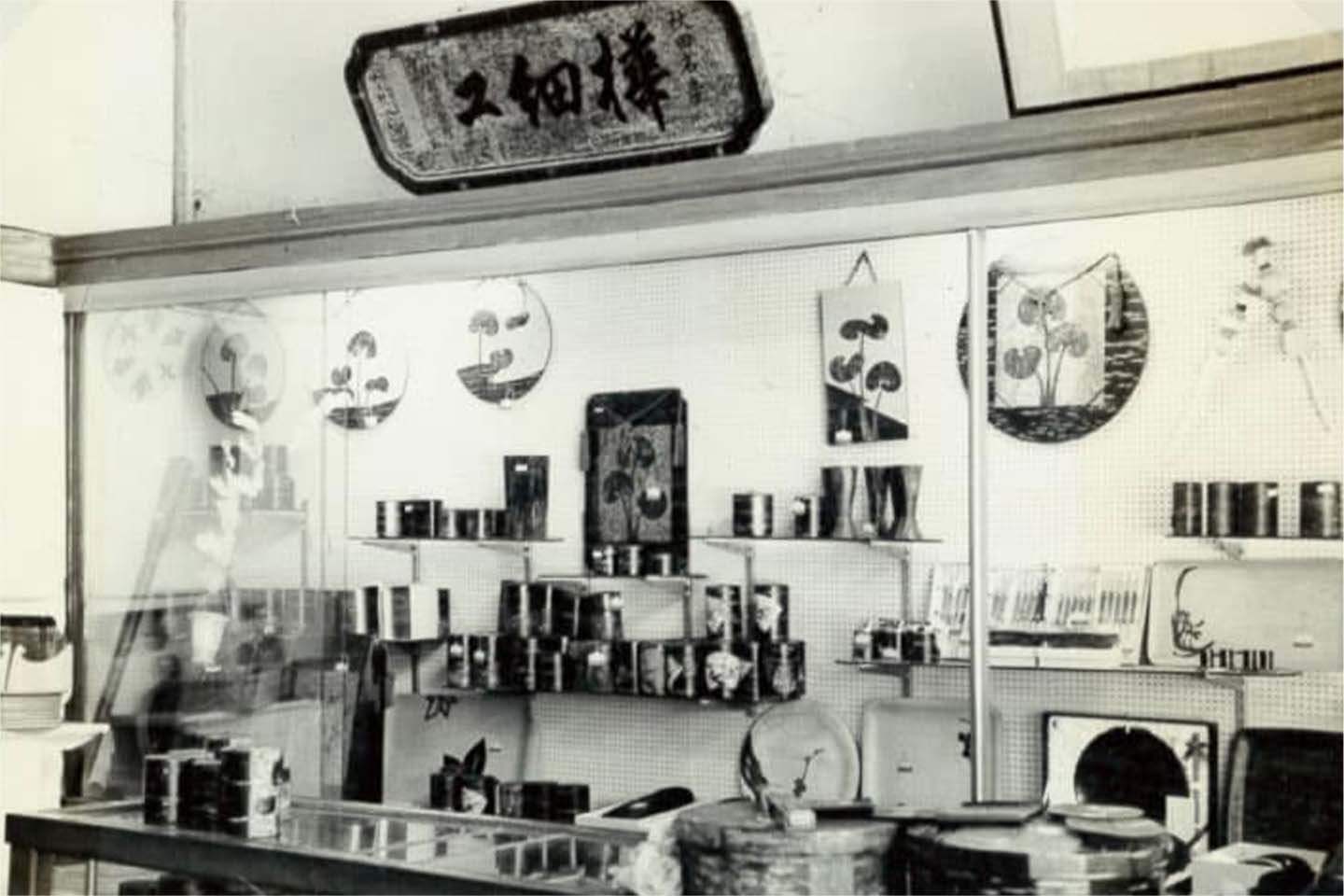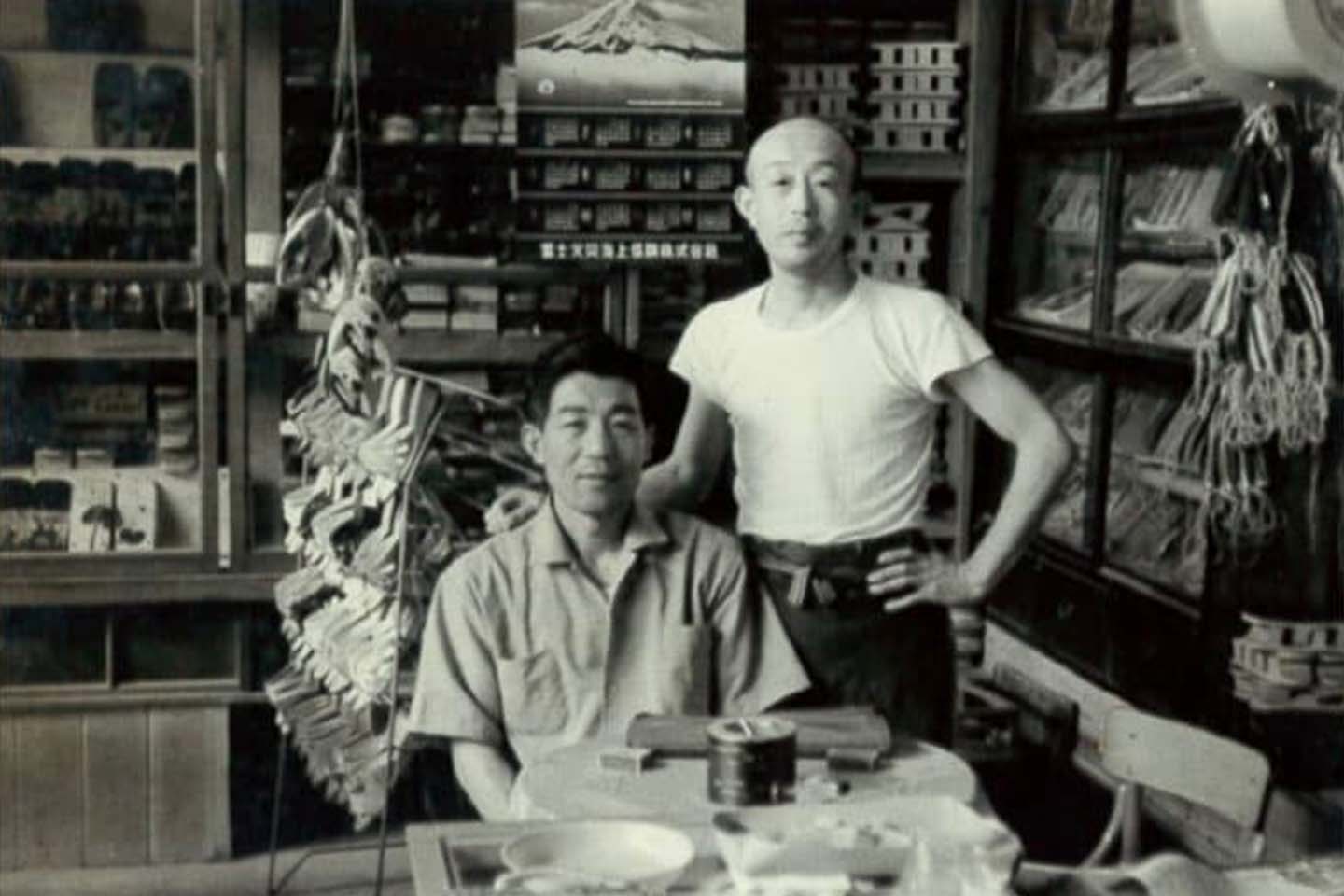 The Kabazaiku sign on the store is from the Meiji era, which was inherited from "Nagamatsuya Shoten", which was established as a wholesaler of Kakunodate Kabazaiku in the early Meiji era, and is written as Ugo Province. (The name of the country was established in the first year of the Meiji era, and until the abolition of the feudal clan in the 4th year of the Meiji era, most of Akita prefecture and part of Yamagata prefecture were Ugo province.)
We at Yayanagi are making products that are close to modern life while inheriting traditional techniques and manufacturing methods. With the high technology of millimeters that has been passed down from generation to generation, we make tools for living that are safe, secure, easy to use and beautiful, one by one, with all our hearts, and tools that are useful for everyone's lives and in our daily lives. , We will deliver the warmth of nature that makes you feel relieved.

About Wild cherry tree
We at Yayanagi value the bark of cherry blossoms, which is a Japanese tree. We do not waste materials and carefully use the bark of cherry blossoms, which is a gift from nature. The small sakura bark scraps produced when making tea canisters are used to make small items and souvenirs from Kakunodate. Even if you collect the bark of cherry blossoms, the trees will not die. We protect sustainable nature and advocate coexistence and co-prosperity between nature and traditional crafts. We are also actively planting wild cherry trees using fallow land.
Use it and
polish it again
Yayanagi's Kabazaiku can be used continuously by repairing it, such as by re-polishing or re-pasting it. What you can do because it is not an industrial product but handmade. We will continue to inherit the technology so that we can continue to make products that will be loved for generations and continue to respond to repairs. We can also repair products of other companies and attach them to the patterns and tools of your kitchen knives, so please feel free to contact us first.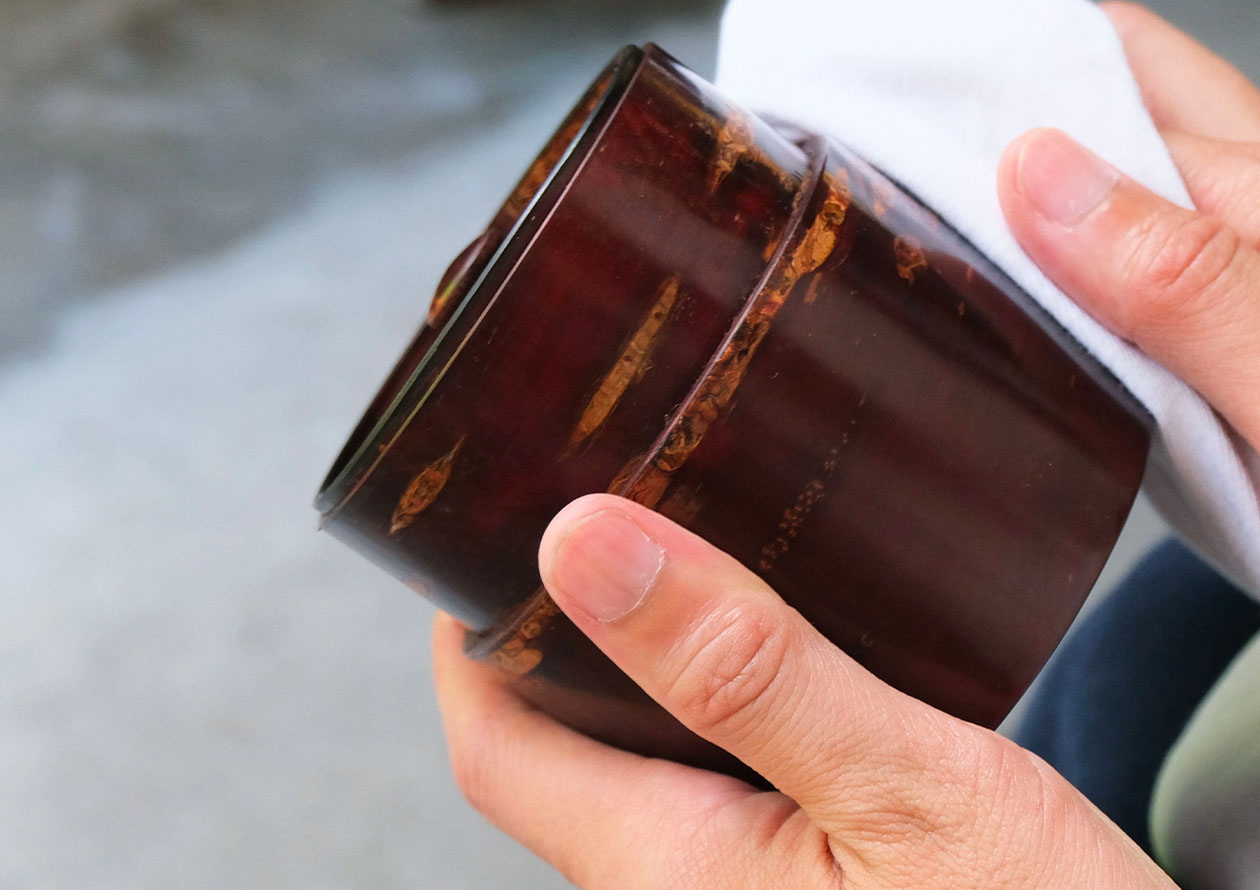 Repair
We will repair our products and birch work of other stores such as peeling and chipping.
Name entry
processing
We will process the name with a laser.
Paste processing
Apply the paste processing to the place where you want to paste the birch work.
Made-to-order
We will make your own original birch work such as souvenirs and gifts.
Carry-on
processing
We will process it into the product you brought in.